Glimpse of Road Show in Surat For Welcoming Shri Narendra Modi
Published Date: 17/04/2017
Hon'ble Prime Minister Shri Narendra Modi has visited diamond city Surat on 16th April, 2017. BJP team has organized mind blowing road show to welcome Shri NaMo.
When Surat came to know PM Shri is visiting city, SMC & BJP team had started preparation to welcome elegantly. City was decorated with arts, lighting & laser show.
25000 bikes participated in bike rally & attracted massive public crowd who were waiting eagerly for Shri NaMo.
A wonderful Road Show today organized by BJPTeam Surat. #GujaratWelcomesPMModi #BJPITCELLSURAT #સુરત pic.twitter.com/60i0qjOxcu

— Dhwalin (@Dhwalin) April 16, 2017
#GujaratWelcomesPMModi
IT cell team was looking so active on social media with hashtag #GujaratWelcomesPMModi. Even it listed on famous TREND list of twitter. Thousands of tweets were posted & shared with this hashtag.Click Here to list all tweets.
Road show showcased the development in Gujarat. Hi-tech laser shows & well disciplined crowd was showing true value of city & state.
Flower petals showered at Prime Minister Statue before Shri Narendra Modi's arrival.
Suratis always bring innovative ideas for any events. Here as well, people were welcoming Shri Modi by lighting their mobile phones.

Members of Mahila Moracha were also participated in road show by organizing performance for PM Shri NaMo.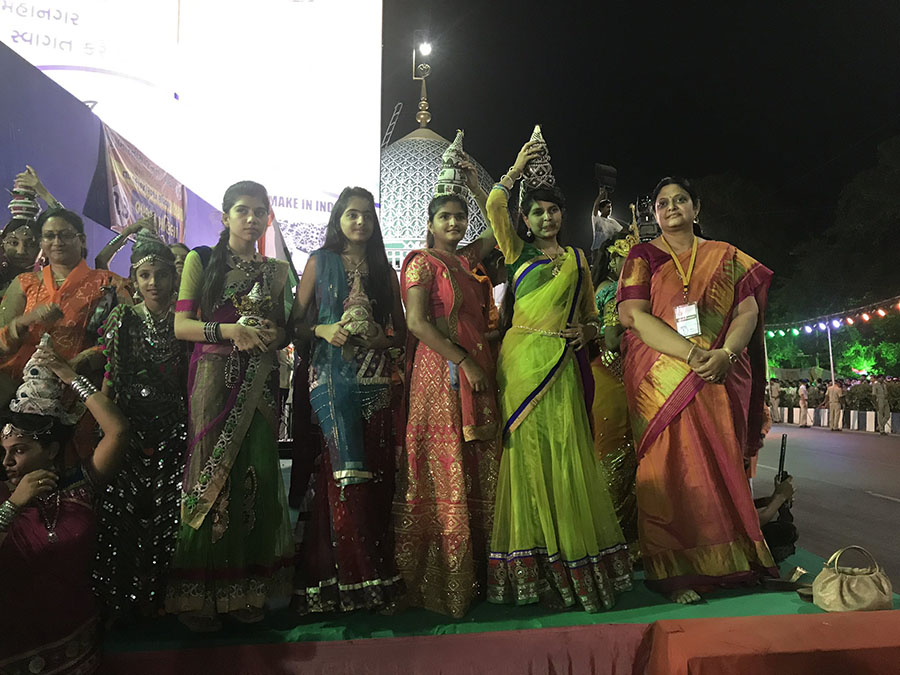 Shri Narendra Modi thanked Surat in his tweet for Suratis affection & blessings.

Thank you Surat! Your affection & blessings will remain etched in my memory. pic.twitter.com/9pqRTuWbKh
— Narendra Modi (@narendramodi) April 16, 2017
Other Blog Posts
We are delighted to announce that Dr. Vijay Radadiya, the IT Cell Convener of BJP Surat Mahanagar, has successfully completed his Ph.D. in Mechanical Engineering. His research focused on the groundbreaking topic of "Development of Multi-Fiber Reinforced ABS Composite Using Additive Manufacturing."
On the occasion of the 76th Independence Day of the country, a tricolor distribution program and a blood donation camp were held at Bapunagar in the presence of the state president Mr. CR Patil.
On this occasion, Surat District President Shri Sandeepbhai Desai, MLA Shri Harshbhai Sanghvi, Shri Mukeshbhai Patel and a large number of office bearers and workers were present.
This app is proving to be helpful in conveying the Modi government's welfare policies, schemes, and initiatives to the abandoned citizens of the country.