BJP Surat meeting with Shri Jitubhai Vaghani & Party Members
Published Date: 03/04/2017
All BJP karyakartas & members gathered at Surat Main Karyalay to discuss about the preparation of PM Shri Narendra Modi's visit to Surat.
Shri Jitubhai Vaghani shared some suggestions how party can make a best impact of Surat city when Shri Narendra Modi visits city.
Shri Bharatsinh Parmar asked the members to share their ideas for welcoming Modiji. Activists from different wards shared amazing ideas and showed willingness to welcome. Shri Nitinbhai Bhajiyawala as well shared some words with all and inform to open all wards karyalay, conduct regular meetings on this subject.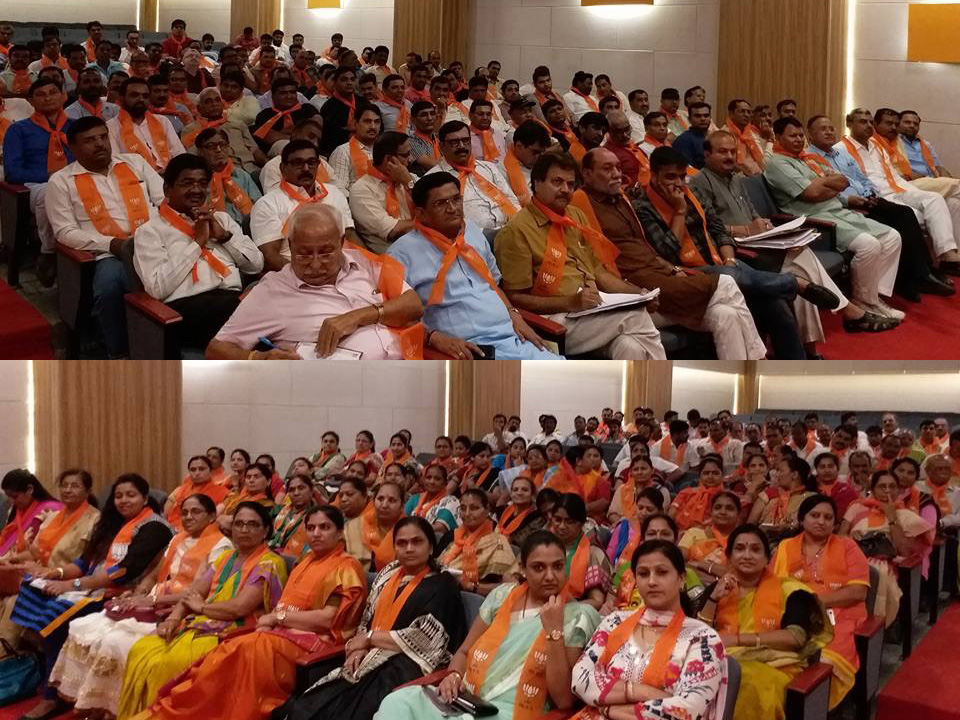 Keen members & activists are being ready and making themselves more & more active for welcome ceremony of Shri Narendra Modi.
Other Blog Posts
We are delighted to announce that Dr. Vijay Radadiya, the IT Cell Convener of BJP Surat Mahanagar, has successfully completed his Ph.D. in Mechanical Engineering. His research focused on the groundbreaking topic of "Development of Multi-Fiber Reinforced ABS Composite Using Additive Manufacturing."
On the occasion of the 76th Independence Day of the country, a tricolor distribution program and a blood donation camp were held at Bapunagar in the presence of the state president Mr. CR Patil.
On this occasion, Surat District President Shri Sandeepbhai Desai, MLA Shri Harshbhai Sanghvi, Shri Mukeshbhai Patel and a large number of office bearers and workers were present.
This app is proving to be helpful in conveying the Modi government's welfare policies, schemes, and initiatives to the abandoned citizens of the country.